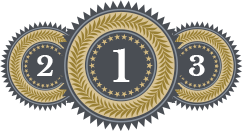 Was founded in 1963 by Bruno Magaraggia.
Today Marco Magaraggia leads the firm. Marco qualified in Law at the University of Bologna in 1994. He is member of the Italian Bar Association since 1997 and the Special Bar Association of the Supreme Court since 2010. He fluently speaks English and Spanish in addition to his native Italian.
The firm has at its disposal a group of lawyers with diverse experience and areas of expertise. The firm owes its strength to its people and their ability to work as a team in order to confront and resolve any kind of legal and administrative issues.
Our Mission
We care about our clients' needs and aim at providing the most efficient and effective assistance in all aspects of the Italian law system. Our lawyers strive to achieve the best solutions, with high professionalism, transparency and guaranteed discretion.
We examine each case with care, from the preliminary evaluation stage, through the whole assistance process, including, if necessary, the reference to external professionals such as notaries, architects, accountants, financial and tax advisors.
PRACTICE AREAS

Real estate

We have a vast experience in all aspects of the Italian real estate and property law.

Inheritances & wills
Wills, probate, inheritance/family
Magaraggia Law Firm offers qualified consultancy .
Golden Visa
Information about elective residence visas and long-term tourist visas (5 years) in the case of residential real estate investments in Italy.

International Trade

Today, when the globalization is growing rapidly having an International vision of business is not a simple business choice but a real necessity.

Contract law
Magaraggia Law Firm advises corporate clients of all sizes on business law.

Family Law
Separation and divorce
Magaraggia Law Firm offers qualified consultancy and guided assistance in separation and divorce cases.
Recovery law
Magaraggia Law Firm has notable experience in contentious matters – from damages claims and contractual disputes through to illicit deeds.