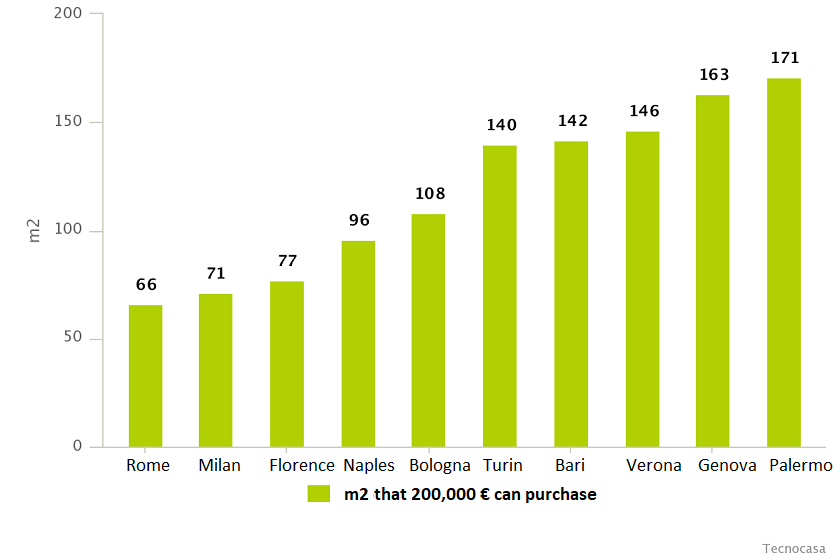 If you have a budget of 200,000 euros, how many square meters of real estate will you buy in one of the big Italian cities? This is an analysis of the Tecnocasa group which say it.
The real estate group's design office looked at the 10 big cities and the "average used" value of a building, leaving aside the highest prices. With the budget considered, you can buy a 66 m² apartment in Rome, a result of an average price per square meter that is about 3.043 euros. If you want to live in the center of the capital, you should be satisfied with a house of only 38 square meters, or an even smaller property for the historic center.
After Rome there is Milan which, with the same amount available, offers the possibility of buying a few square meters more than Rome, namely 71 square meters; but even in this case, if you choose the center, you must be satisfied with a building of 35 square meters. The third place among the most expensive cities is Florence where, with 200 thousand euros, an average building of 77 square meters is purchased, which becomes 61 square meters in the center.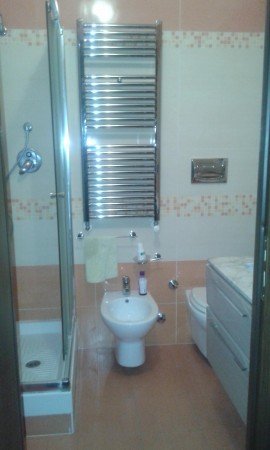 Do you want to buy a property in Naples? The city average is 96 square meters for 200,000 €. Cheaper than ever, so with the possibility of having a more spacious property, is Palermo, that, having an average price of 1.172 € per square meter, allows you to buy a good 171 square meters.
The best value may be in the coastal villages of southern Italy, where you can buy, with 200 000 €, with sea view or even next to the beach, villas with more than 100 m² or apartments up to 200 m². Indeed, you will find prices of about 1000 € per square meter.